This is the post for the September 10, 2014 class meeting.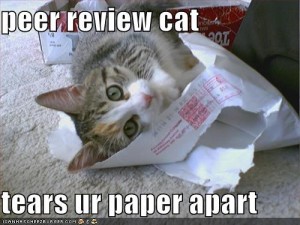 Today is peer review day for the first project. By sharing the draft of your first project, you will have the opportunity to get some feedback on your work before it is due. In addition, you will have the chance to get to know your classmates better by reading through the bios everyone else has posted.
Important Dates
Wednesday, September 10 (today): Draft of P1: Web Portal due in class for Peer Review
Monday, September 15: P1: Web Portal due
Monday, September 22: P1: Web Portal deadline (end of grace period, no work accepted after 11:55 PM)
Taking Screenshots
As you are working on peer review, you may find something on your classmate's website that would be easier to show than to describe. In these situations, use a screenshot.
On a Mac: Use Command + Shift + 3. The screenshot usually shows up on your Desktop, with a name like "Screen Shot 2014-09-10 at 9.29.31 AM." You can edit the image (crop it, etc.) if you like. You may also have an app called Grab, which will let you select a specific portion of the screen (rather than the whole page).
On Windows 8: Use Windows Key + Print Screen. You can also use the Snippings Tool, which will let you select a specific portion of the screen (rather than the whole page).
Posting Details on Your Drafts for Project 1
You will post information about your draft in the forums:
Go to the Project 1: Building a Web Portal board in the forums, and create a topic with your name or your username (e.g., "Traci's Bios."). Use a pseudonym if you like.

Add the link to your website at the beginning of the forum post.

Highlight the link you pasted in, and click the URL button to make the link work. (This button will add codes to your post.)

If you have any specific concerns that you want your readers to consider, add a note on that as well.

Be sure to Preview your message to make sure everything shows up the way you want it to, and then Submit your post.
Replying to Project 1 Drafts
Next, you will reply to the posts of some of your classmates:
Read the post and visit the site of at least two of your classmates:

Find one post that no other student has replied to (so that we can be sure everyone gets a reply).
Find a second post that has only one other student reply.

Add a reply to your classmate's post, and answer the following questions for the website:

What is good about the site? What should not be changed? Why is it good?
What suggestions do you have to improve the site?
Respond to any specific questions or issues that your classmate raised in the forum post.
Add an overall comment that sums up what you thought of the site and gives your classmate some encouragement.

Read the feedback from your classmates and ask follow-up questions if you need more information you can post a reply with questions or find each other in the classroom if you like.
Have Questions?
If you have general questions about the assignment or WordPress, please visit the Padlet site and add them to the wall. Your questions should post anonymously.
Today's Blog Post
Create a blog post that talks about the work you have done on your blog since we met on Monday. Remember these blog posts are how you will document your on-going work and effort on the projects. They will help you write your Reflection memo as well.
For today's post, I'd like you to use three headings:
What I Did
Why I Did It
What I Still Need to Do
In this third section, I want you to think through your to-do list for the next few days.
Homework
Continue work on your site. We will spend Friday working on the sites in class, and I will again work my way around the classroom to check on each one of you.
On Monday, you will work on your reflection memo in class and (ideally) submit your work. Monday's post will include details on writing the memo and how to submit your project in Scholar.
---