This is the post for the September 22, 2014 class meeting.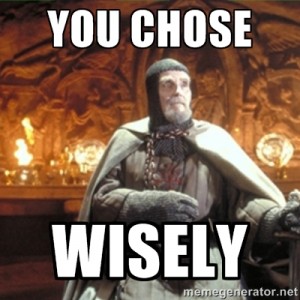 You will sign up for your interface for Project 2, and then we will return to the analysis we were working on Friday.
Important Dates
October 1: Sign up for a presentation time slot
October 8: Draft of P2 due for Peer Review
October 13, 15, or 17: Presentation Days
October 17: P2 web essay due
October 24: P2 deadline (end of grace period)
Choosing Your Interface
Once everyone appears to have settled in, I will ask you to log into your VT Gmail account. Doing so will mean you're signed into Google Docs too and can comment on the sign up sheet. Once everyone is logged in, I will open up the Project 2 Sign-Up, and you will add your names. Remember you are governed by the Honor Code.
Analyzing WordPress.com
We will go back to the Writer/Designer Analysis Questions on WordPress.com from Friday, and work through the details. My goal is to model the process of gathering information that you can follow as you work on Project 2.
Today's Blog Post
Write a post for today that talks about the tool you will focus on for Project 2. Explain what tool you will work on, and why you chose it.
Please focus on why it was one of your choices, what drew you to it, and why you want to explore it. Please do NOT spend this post whining about how it wasn't your first choice or similiar misfortunes.
Homework
For Wednesday, the 24th, read all of the example web essays included in the Project 2 assignment. Be ready to talk about how they work, what they do well, and lessons you can take away as you work on your own project.
For Friday, the 26th, read the Introduction to Memes and explore some of the links on the page. We'll discuss memes and make some in class.
---