This is the post for the November 14, 2014 class meeting.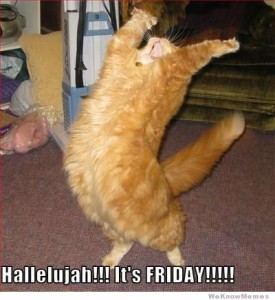 I apologize for missing class on Wednesday. Thank you all for understanding. We will catch up today on the information that I would have gone over on Wednesday, and then you will have time to work in class.
I will come around the classroom and ask each of me to show me where you are in your project and let me know of any questions you have.
Writing Schedule and Homework
Friday, 11/14: Lots of independent, in-class work. Write a blog post on what you've done and why you've done it for the day.

Monday, 11/17: Lots of independent, in-class work. Presentation Sign-Up at approximately 10:15. Write a blog post on what you've done and why you've done it for the day.

Wednesday, 11/19: Bring your book to class. Have a rough cut or rough draft of your project that you can share with two other people in class for feedback. Be prepared to provide a summary of the project's rhetorical situation, using the questions on pp. 111–112. When you provide feedback on someone else's project, use the guidelines in the section of the book on "Providing Feedback as a Stakeholder" (pp. 112–115). Your blog post for the 11/14 class should be a first draft of your revision plan for the project.

Friday, 11/21: Independent, out-of-class work. For your blog post, write the usual what you did and why you did it sections, but include a selfie that shows you working on your project. If you hate selfies, just be creative and choose some alternative photo. I want to see concrete, visual evidence that you were working on your project even though you were not in the classroom. Get your blog post with a selfie published by 11:55 PM on November 23 for credit.

11/22 to 11/30: Thanksgiving Break.

Monday, 12/1: Discussion of the reflection memo for Project 3. Last day of independent, in-class work. Write a blog post on what you've done and why you've done it for the day.

Wednesday, 12/3 to Wednesday, 12/10: In-class presentations. Link to your presentation due by 11:55 PM the day before you present.

Wednesday, 12/10: Reflection Memo and Project 3 links due by 11:55
---